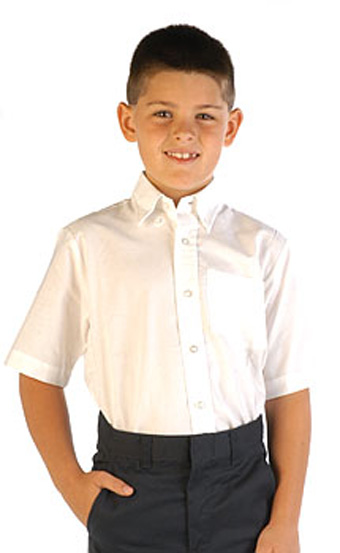 Established in 1971, our family owned business takes a personal approach to meeting your school uniform needs. Competitive prices, fast production, highest quality machines and materials, and a no-minimum policy on custom embroidery/digital printing makes Triple Play Sports a Philadelphia School District favorite. Please compare our price listing below to any other area supplier of school uniforms and you will see the remarkable savings we extend to your faculty and students (price includes print):

Kids or Adult Gym Shorts - $10.00
Kid's Tan or Navy Pants/Shorts- $15.00
Kids or adult Tee Shirts- $6.00
Men's Tan or Navy Pants- $21.00
Kids or Adults Polo Shirts- $14.00
Men's Tan or Navy Pants size 40+- $25.00
Kids Long Sleeve Polo Shirts- $15.00
Dickie's Sweater- $19.00
Men's Long Sleeve Polo Shirts- $18.00
A+ Sweater SM-XL- $25.00
Kid's Sweatshirts - $10.00
A+ Sweater XXL-XXXL- $28.00
Men's Sweatshirts- $11.00
Adult V-Neck Sweater- $16.00
Kid's Sweatpants- $12.00
Kids Oxford Short Sleeve- $14.00
Men's Sweatpants- $13.00
Kids Oxford Long Sleeve- $15.00
Kid's Fleece Jackets- $20.00
Adult Oxford Short Sleeve Shirt- $16.00
Men's Fleece Jackets- $24.00
Adult Oxford Long Sleeve Shirt- $19.00

Cost conscious parents love us due to the fact that they are able to bring in an item they may have previously purchased at a value and we'll embroider the school logo for just $4.00.

Feel free to forward your school logo to us and we'll have it on file, ready to service any walk-in requests. Feel free to add us to any vendor list that you may have or call to discuss your printing options in greater detail.